CAPA Types Menu option
Main Menu > Company Setup > CAPA Types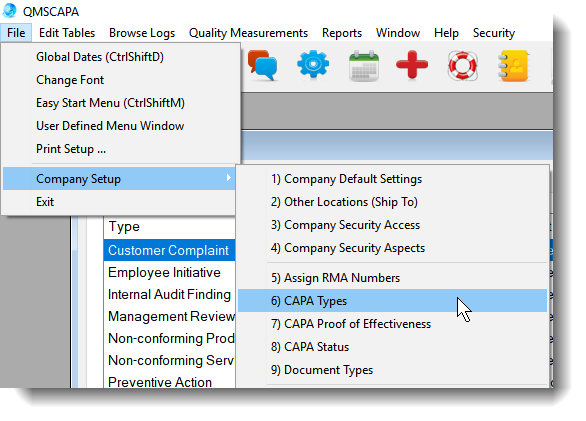 CAPA Types Table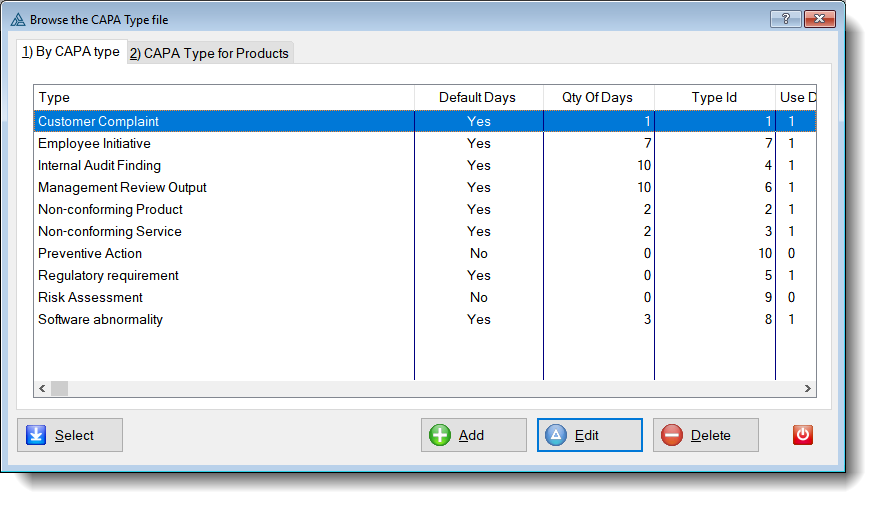 CAPA Types Form
Add or edit the CAPA Types table.
1)Click the [√] Use Default for Due Date to automatically set the Response Date by the Quantity of Days.
2)0 equals 'Same as the Report Date'; 1 = 'Same or Next Day'; Add the quantity of days needed to set the Response Date.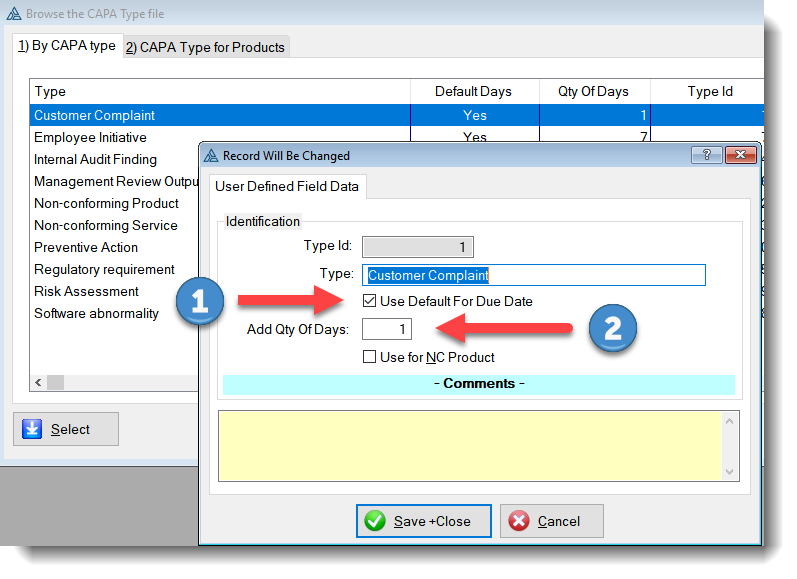 The CAPA Types table is also used for Alert Messages and Non-conformance Reporting.
Printing the CAPA Types List
The CAPA Types table may be printed by navigating to Reports on the Top Text Menu.