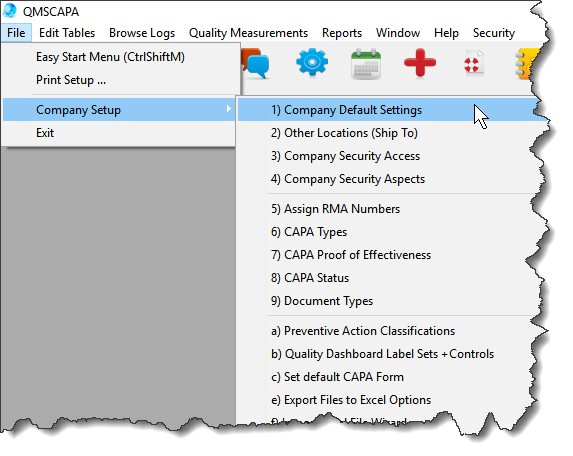 Browse Table for Company Setup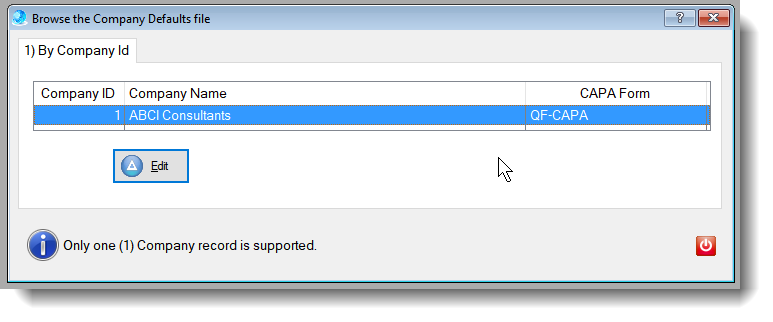 Edit Form for Company Setup
1)General Tab - Update the organization's default identifications.
2)Logo Image Tab - Set the location of the logo image.
3)Optional Controls Tab - Includes default locations for storing attachments, documents, records and spreadsheets.
4)User-defined Fields Tab - Includes custom item field names.
5)The default CAPA form is defined as a company default to add to each new CAPA. The default CAPA form must be listed in the Document Control Index and in the Report Builder Menu.