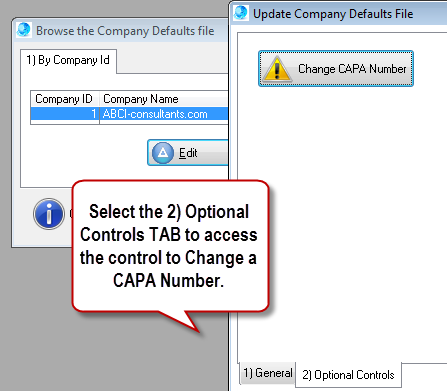 CAPA log numbers are automatically generated and protected from inadvertent changes.
To change an existing CAPA number open the Company file.
•Navigate to File > Company Setup > Edit > 2) Optional Controls
•Select the [Change CAPA Number] button
•The Company Setup window will close and the Change CAPA number table will open and display with the CAPA numbers in descending order.
•USE CAUTION: Avoid using a number that is less than the highest number in your CAPA log.
•Duplicate numbers are prohibited.
User Tip: Use caution and avoid using a lower CAPA # that is currently in your CAPA log.