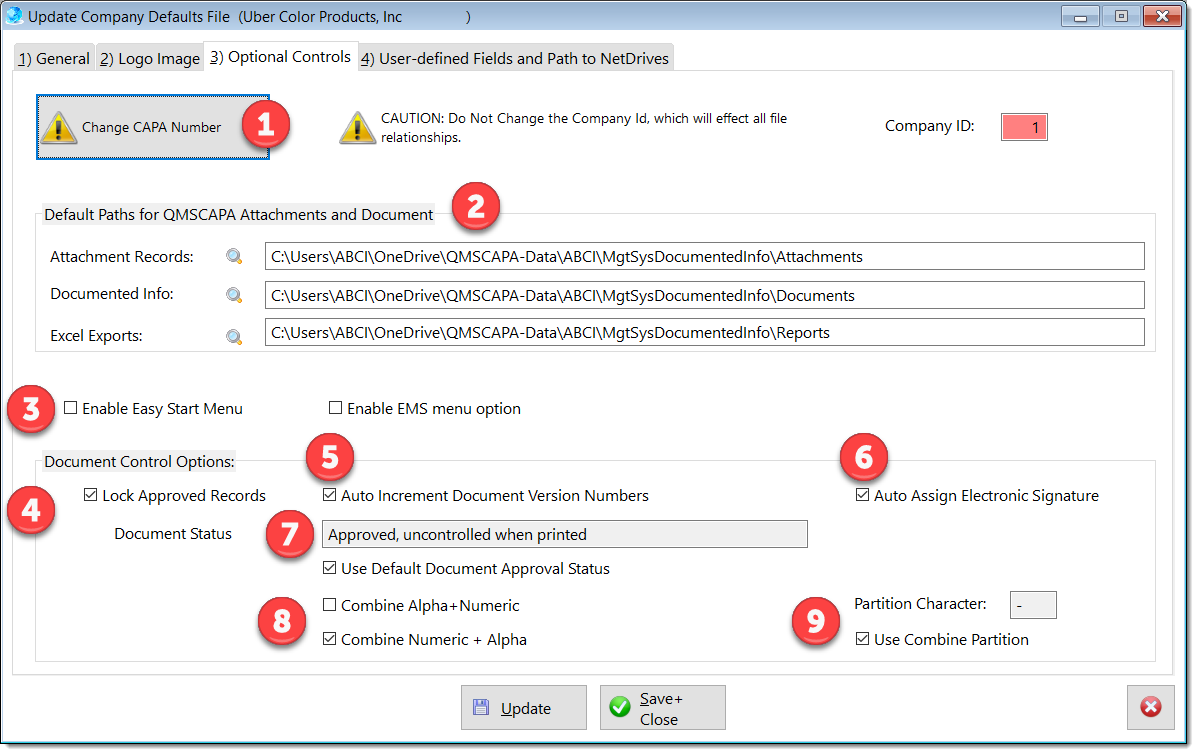 In the image below ...
1)The Change CAPA number button allows the starting CAPA number to be set by a user.
a.CAUTION: Do set a number lower than your highest and existing CAPA number in the system.
2)The default file paths are where the QMSCAPA related documents and other attachments are stored.
3)The checkbox for the þ Easy Start Menu and the checkbox þ EMS menu options which activates these features for all users.
a.This þ checkbox setting will make the Easy Start Menu open for each user upon login.
b.Also, this option may be set in the employee/personnel record.
4)The þ Lock Approved Records checkbox setting applies to controlled documented information.
5)The þ Auto Increment Document Version Numbers applies to revisions to controlled documented information.
6)The þ Auto Assign Electronic Signatures is applied to the Human Resource records.
a.When checked and a new employee is added an electronic signature is created in the Personnel record.
7)The Document Status lookup button and field sets a default for the status of an approved document.
8)The checkboxes þ Combine Alpha+Numeric and þ Combine Numeric+Alpha applies to the Document Control Index module.
9)Also, the checkbox þ Use Combine Partition and the Partition character field applies to the Document Control Index module.