To create a Training Record select ..
Browse Logs > Training > Trained Students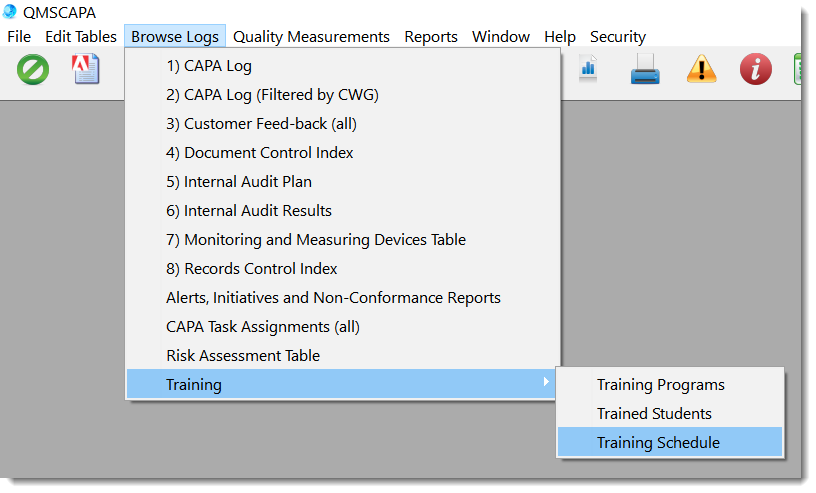 The Trained Students browse table is designed for enrolled students and students who complete a Training Program.
1)Section (1) shows a browse table of enrolled students. New Training Records must be added through the process of Scheduling and Completing Training Programs.
2)Section (2) shows a window form for adding and editing training records. Highlight a specific record for printing.
3)Use the (All) button to print all records in the table.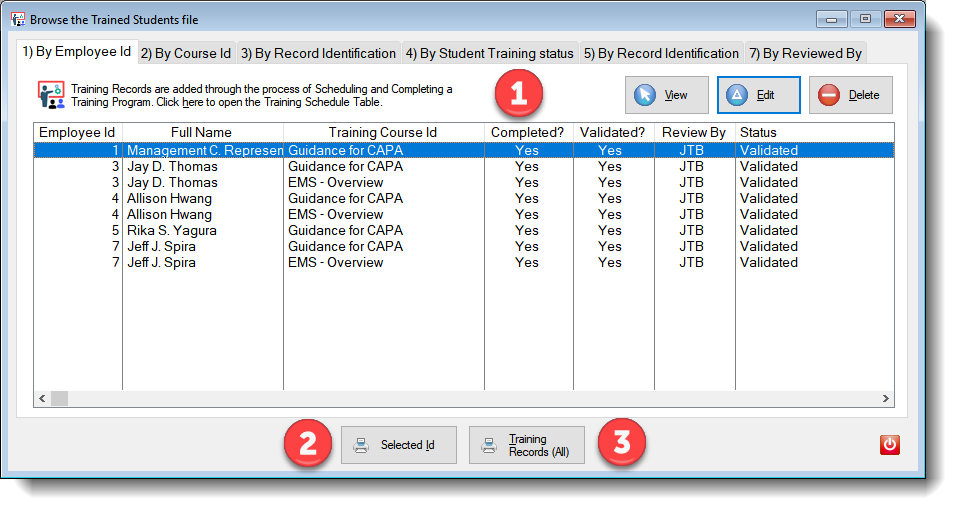 ISO Personnel Training Records