In the image below, Tab 6) User Profile:
1)The user Profile Folder should be the folder where most attachments may be stored.
2)A Personnel Record may be joined or related to a QMSCAPA login code.
3)Lookup a QMSCAPA User login to link by clicking on the Select User from User Security List button.
4)þ Show Task List at Login checkbox will automatically open the Task List Table. þ Show Easy Start Menu at Login checkbox will open the Easy Start Menu.
5)þ Unlock Record prior to Deletion.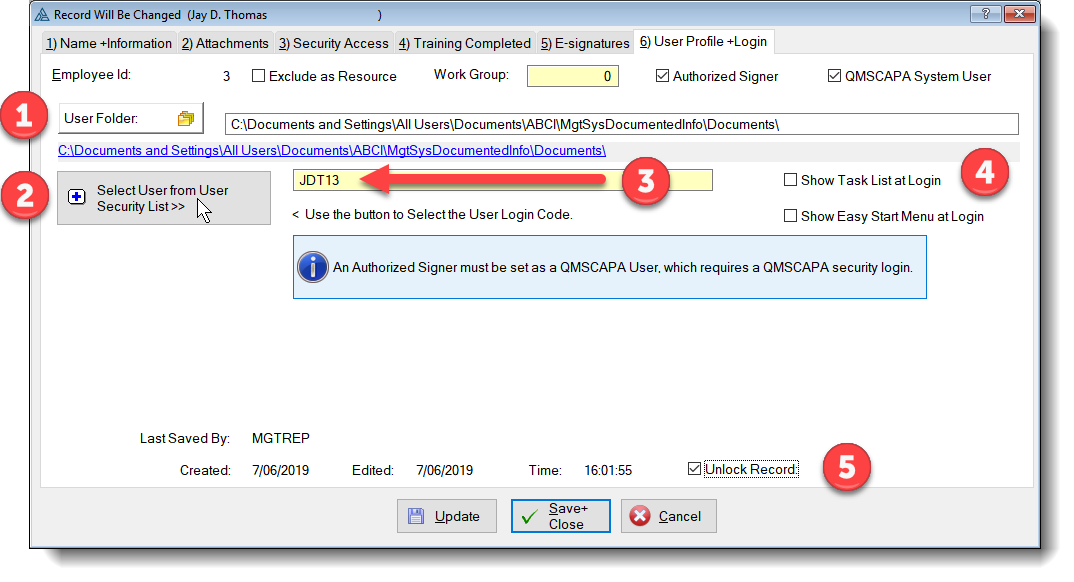 Related Topics: Importing Files